FOODCHEM

Share:

News
Fi Africa 2023: Foodchem Showcases Innovative Solutions at the Leading Food Ingredients Exhibition in Cairo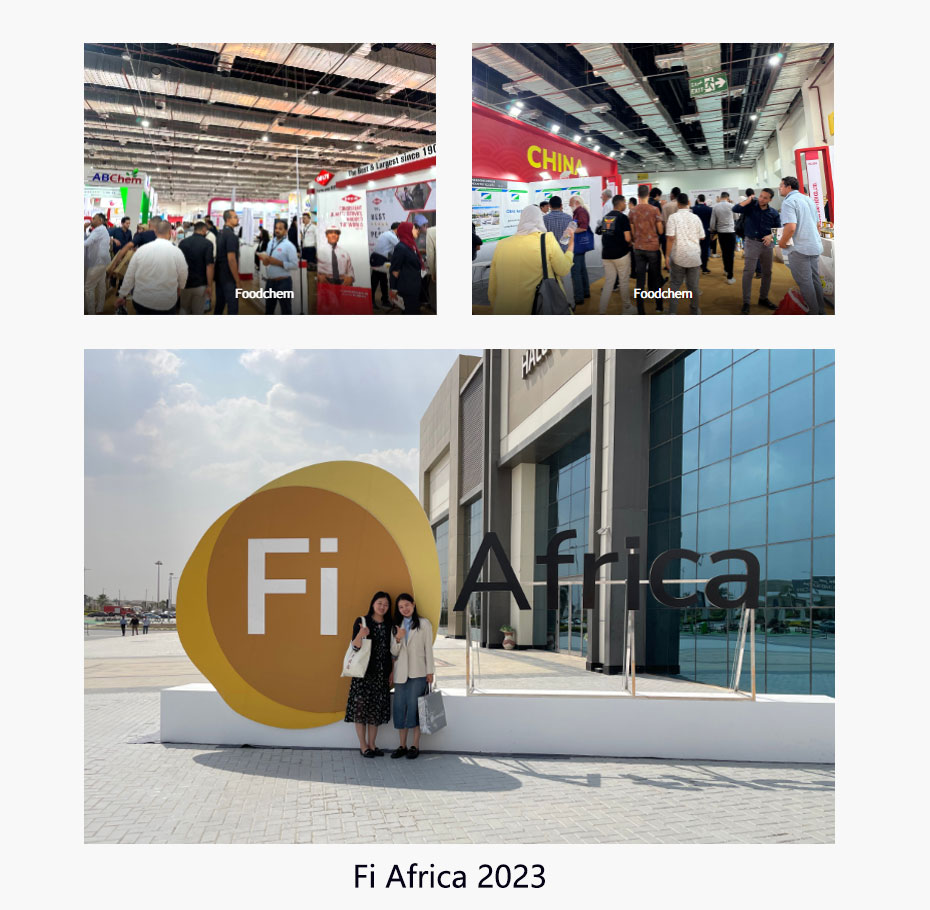 The 3rd Fi Africa Food Ingredients Exhibition, held at the Egypt International Exhibition Center in Cairo from May 28th to 30th, 2023, concluded with great success. Foodchem actively participated in this prestigious event, engaging with food research and development professionals, procurement experts, general managers, and distributors from Africa and Egypt. We showcased our innovative range of ingredients and additives, cutting-edge product packaging solutions, advanced processing and production techniques, and efficient logistics and transportation services, presenting comprehensive solutions to the African and global markets.
With more than 350 exhibitors and over 10,000 industry professionals from 20 different countries, the exhibition provided an ideal platform for networking and collaboration. Our booth, H2.A16, served as a focal point for meaningful discussions on emerging industry trends and potential partnerships.
The showcased products encompassed a diverse range of food additives, including acidulants, anti-caking agents, defoamers, antioxidants, bleaching agents, leavening agents, coating agents, colorants, color protectors, compound food additives, emulsifiers, enzyme preparations, flavors and fragrances, flavor enhancers, flour treatment agents, moisture retainers, nutritional fortifiers, preservatives, stabilizers, gelling agents, and sweeteners, etc.
Given Egypt's limited agricultural resources, the country's food and beverage manufacturing industry heavily relies on imported ingredients and raw materials. Recognizing this, the Egyptian government has prioritized the importation of food raw materials since 2016, with a vision to establish Egypt as a leading food processing center in North Africa. With approximately 38,000 bakeries per capita, Egypt stands as one of the largest consumers of bread. The robust demand from the retail, food service, and food manufacturing sectors has fueled the rapid growth of the food and beverage ingredient market in Egypt, with a compound annual growth rate of 6% from 2016 to 2020.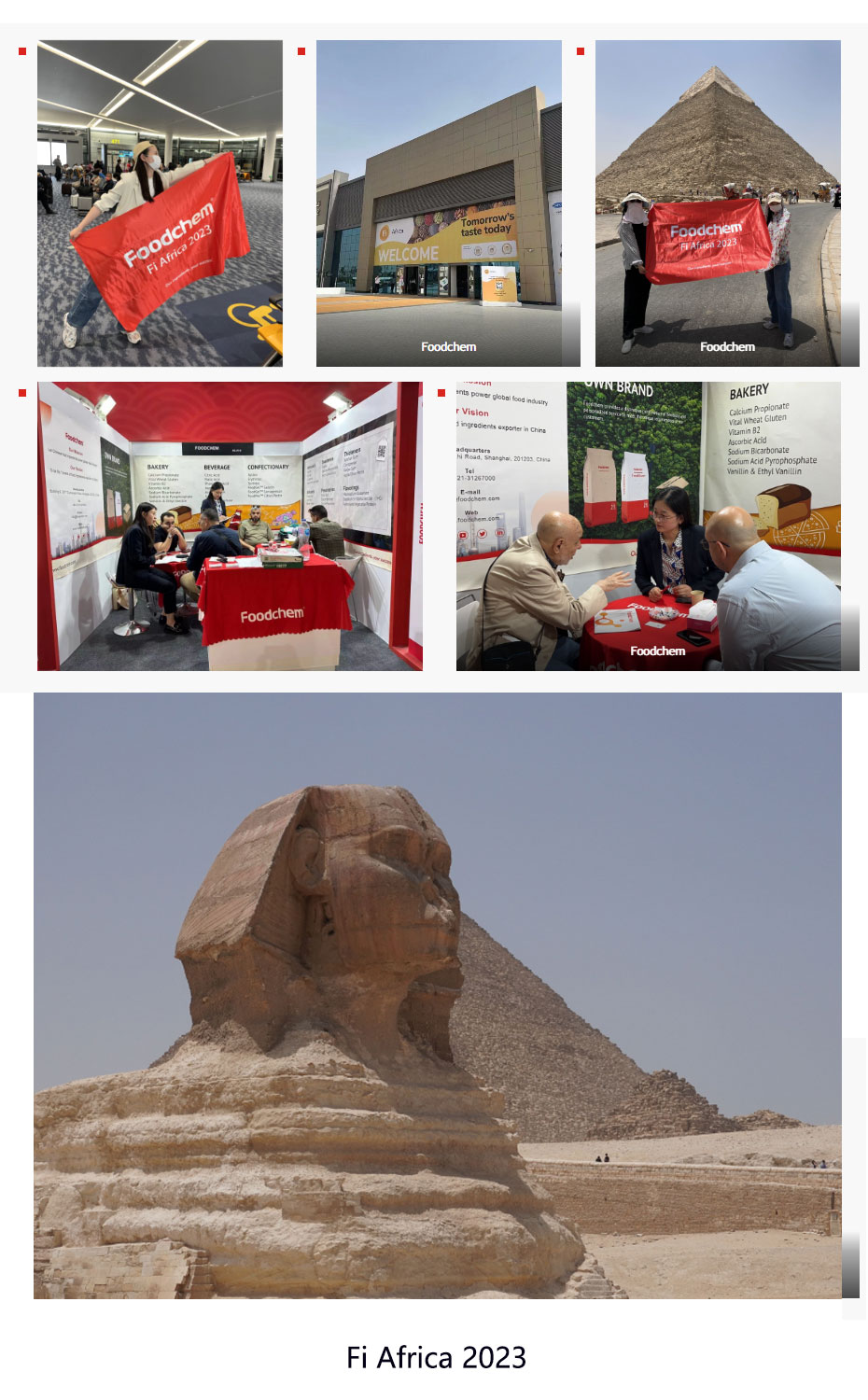 With a population of over 104 million and a GDP exceeding $336 billion, Egypt boasts a vibrant food industry, encompassing an estimated 7,000 food processing enterprises and manufacturers. The food and beverage (F&B) processing and manufacturing sector contributes approximately 6% to the country's GDP. Over the past decade, Egypt has witnessed a remarkable 47% increase in total dairy imports. The number of registered food and beverage companies has surpassed 10,000.
Looking ahead, the bakery and confectionery markets in the Middle East and Africa are projected to grow at a compound annual growth rate of 2.2%. The chocolate market is expected to reach $6.5 billion, with a compound annual growth rate of 6.72%. These figures underscore the tremendous potential of Egypt as a food processing hub and highlight the opportunities in the bakery and confectionery sectors in the Middle East and Africa. Furthermore, the reliance of Egypt and the region's food and beverage industry on imported raw materials remains a significant observation.
The three-day exhibition provided a dynamic and organized platform for fruitful interactions. As global exhibitions continue to recover in the post-pandemic era, this event served as a valuable opportunity for Foodchem to reconnect with our esteemed clients in the African region, engage in insightful discussions on industry trends, and forge promising collaborations with potential new partners. Moving forward, we remain committed to contributing to Chinese trade exports and embarking on a new chapter in the healthy development of the food ingredient industry.