FOODCHEM

Share:

Our Team
Foodchem has a highly trained technical staff, capable of providing sound scientific solutions to our customers' needs. Our company devoted itself to supplying many materials, especially food ingredients and additives, from approved Chinese manufacturers to numerous international customers. From our vast experience and organizational capability, Foodchem now has a reputation for: 

• Strategic Human Resource management: Created a professional and dynamic team, and become the leader of our industry in human resource management, team size and management level.
• Technical service advantages: Our company has engaged in food additives production and application and possess food professional Doctor in Europe for more than ten years, able to provide professional technical support especially for meat processing industry and beverage industry. We can also provide multilingual sales and service support including English, French, Russian, Spanish, Portuguese, German, etc.
• Possess professional product development capabilities, good sourcing abilities and energetic marketing team.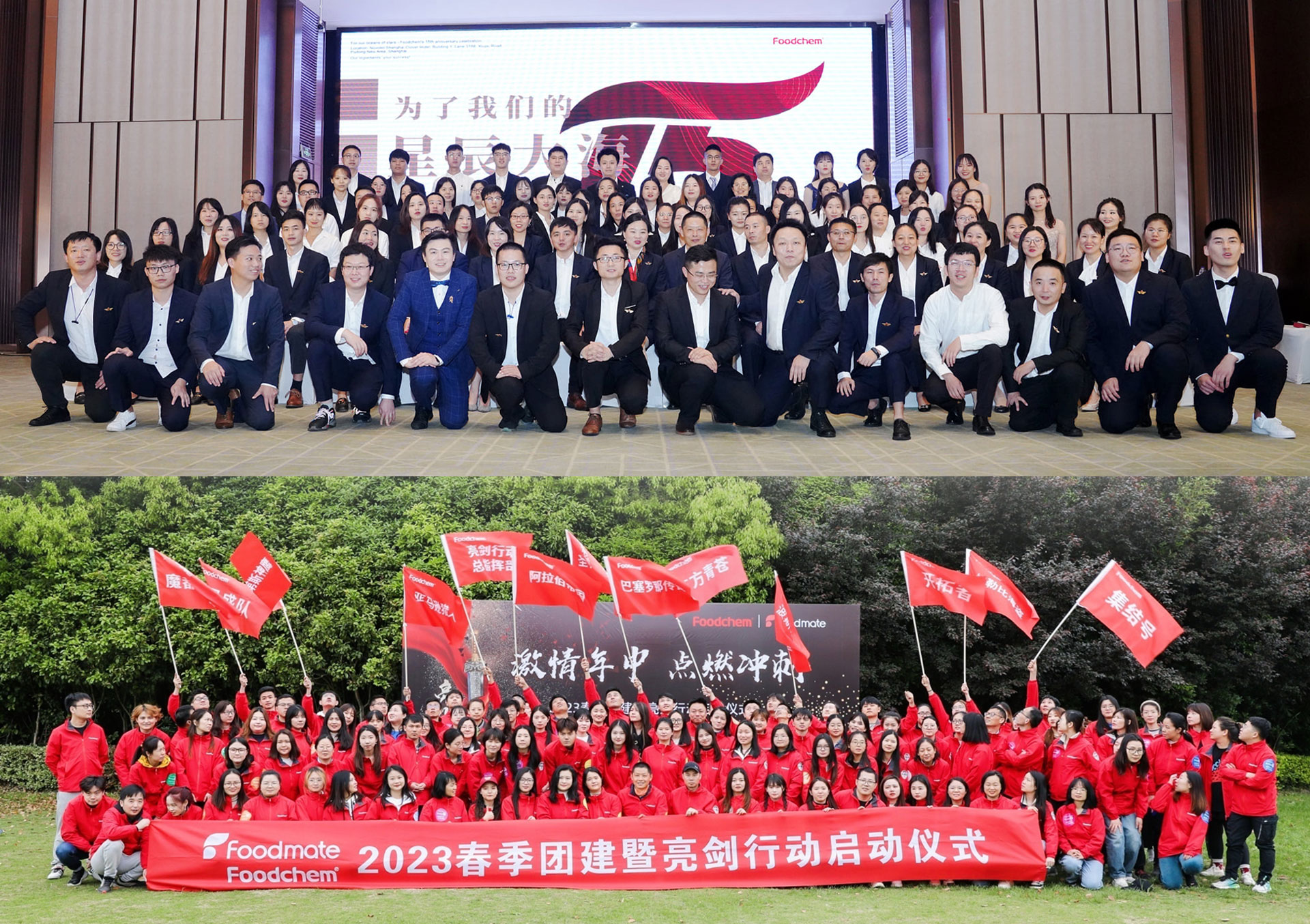 • Customer-focused, quality oriented service in a professional manner.
• Maximum competitiveness, using well established networking and supply chain to minimize transport and handling costs. This is especially important when consolidating materials from various sources into individual containers for invoices and shipping details within one day.
• Established the Export Distribution Center (EDC) in Shanghai Yangshan Free Trade Zone, which possesses the advantage of achieving fast delivery.
• Our products sell well in European markets, we was interviewed and reported by French television reporter Charlotte in 2013, won a good reputation and high popularity.